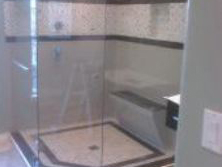 Business Hours
| | |
| --- | --- |
| Day | Hours |
| Monday | 8:00 AM to 5:00 PM |
| Tuesday | 8:00 AM to 5:00 PM |
| Wednesday | 8:00 AM to 5:00 PM |
| Thursday | 8:00 AM to 5:00 PM |
| Friday | 8:00 AM to 5:00 PM |
| Saturday | By Appointment |
| Sunday | Closed |
About Hyman Construction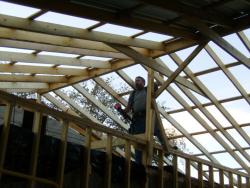 I started out helping my dad on jobs when I was old enough to pick up trash and clean up around the job. As I got older I helped out on framing and siding, then moved up to hanging sheetrock and taping, floating, texturing and painting. I also worked in our cabinet shop learning from my brother-in-law. My dad and I ran a cabinet shop where we built custom cabinets for homes in Lago Vista and Marble Falls and Horseshoe Bay. I worked in commercial construction also for 18 yrs where I was a superintendent learning the ins and outs of running a complete job from start to finish. I have learned from some of the best tradesmen in the fields and also have been self taught on many things through trial and error (learning the hard way). I am very self conscious about my work and I will re-do something if I do not feel it is right, even if the customer does not see anything wrong with it. I have been in business for myself for six years now and business has had its ups and downs where most people have quit or moved on to another area I have stuck it out and I am still here.
Read What Our Customers Are Saying About Us:
"Jon is trustworthy and an excellent worker. His skills are far above the average tradesman. I have used him numerous times and each time he has completed the job on schedule and to my satisfaction."
- Mark in Cedar Park
"I have been using Jon for several years now from remodeling my bathrooms too much smaller jobs around my house and ranch. I have always been very happy with his work and highly recommend him. He has been very patient with me, especially when I change my mind about something right in the middle of it all - he just goes with the flow! He doesn't stop until it's just the way I want it. Jon also knows my style, what products I like, how much I am willing to spend....sometimes I just say, "Do whatever you have to do to make this work!" and it's done - always to my satisfaction!!! Thanks so much, Jon! You have been a real God-send around my place."
- Jim in Liberty Hill
Please click the link below to write us a review on Google. We are always looking for feedback from our valued customers.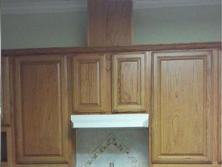 Why Choose Us?
Free estimates on any size job
Customer Satisfaction Guaranteed
Cost Control Experts
Owner Always on-Site
I have over 23 years experience
I have been in business for myself for over 6 years
I am a small business and I give my personal attention to all my jobs
I want return customers and referrals so I don't walk away from a job until you are satisfied with the job done
We accept the following payment methods: